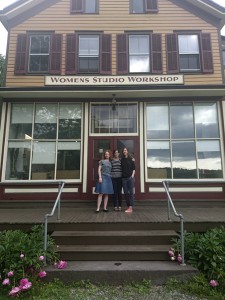 I was selected for a month residence at the Women's Studio Workshop, NY in May/June 2016.
It is a wonderful place with room for focus and exploration.
I have met talented artist as Lynn and Sarah and has started to explore a new way of working with printmaking and light as a guide for alternative ways of seeing and wayfinding.
My first works in this direction I have titled Shadow light — The Glorified Story.
---